Project Description
Project Description
Itasca Denver, Inc. was approached by a mining company to collect and maintain environmental data for an ongoing exploration project. The data to be collected and maintained consisted primarily of groundwater levels and water-quality data that are used to establish baseline conditions. Due to the large number of monitoring locations and the volume of data, Itasca Denver, Inc. developed a platform to provide access to the data and provide basic tools for analysis.
Itasca's Role
Itasca Denver, Inc. developed an SQLite database schema for storage of groundwater-level and geochemical data. The SQLite database allows for storage of a large volume of data (over one million records) that is quickly accessible and portable. To address accessibility issues for users who do not have training in database management, a plugin was developed for the Quantum Geospatial Information System (QGIS) platform, an open source GIS program. The plugin, designated as Itasca Hydrologic Observation Dataviewer (IHOD), allows users to view the locations of monitoring wells on areal imagery or other base maps, select locations, and create a number of diagrams with the underlying data on the fly.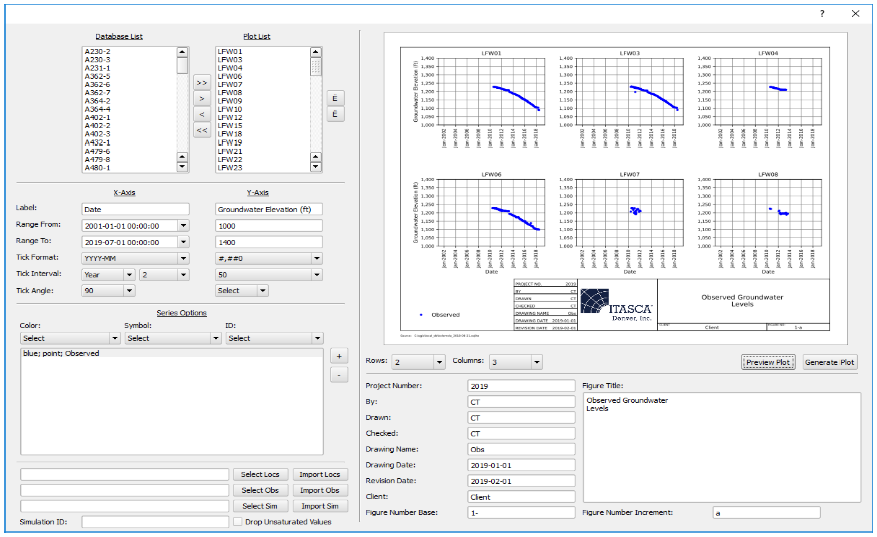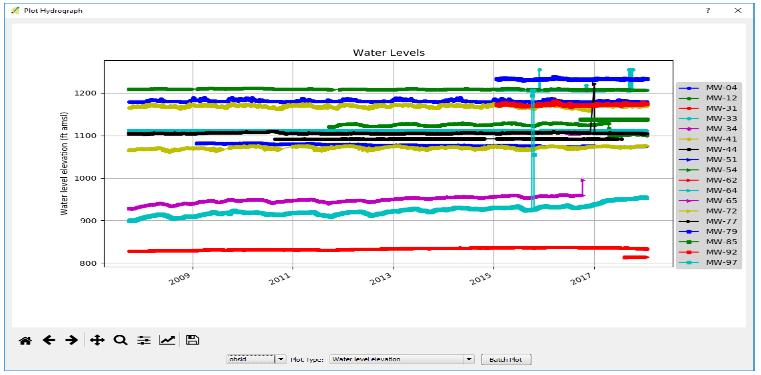 Project Results
The data management platform developed by Itasca Denver, Inc. has been in use for over 5 years and has allowed the client to access and visualize an ever-growing volume of baseline data for the exploration project. Timely access to accurate data has been critical in the successful permitting of the exploration site for mining operations.