The contact theory developed by Johnson, Kendall and Roberts (Johnson et al., 1971) is known as the JKR model and is an extension of the well-known Hertz contact model.

The model accounts for attraction forces due to van-der-Waals effects. It can however be also used to model material where the adhesion is caused by capillary or liquid-bridge forces (Hærvig et al., 2017, Morrissey, 2013, Xia et al., 2019).

This implementation of a JKR model for PFC 6.0 has been tested in PFC3D Version 6.00.27, and not tested with PFC2D.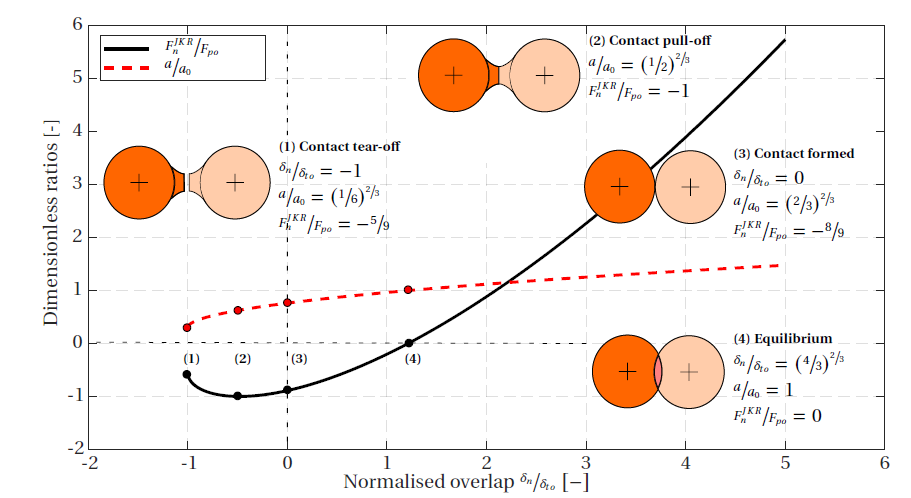 Keywords
cohesion, adhesion, JKR, van-der-Waals, PFC